Reedsport School District 105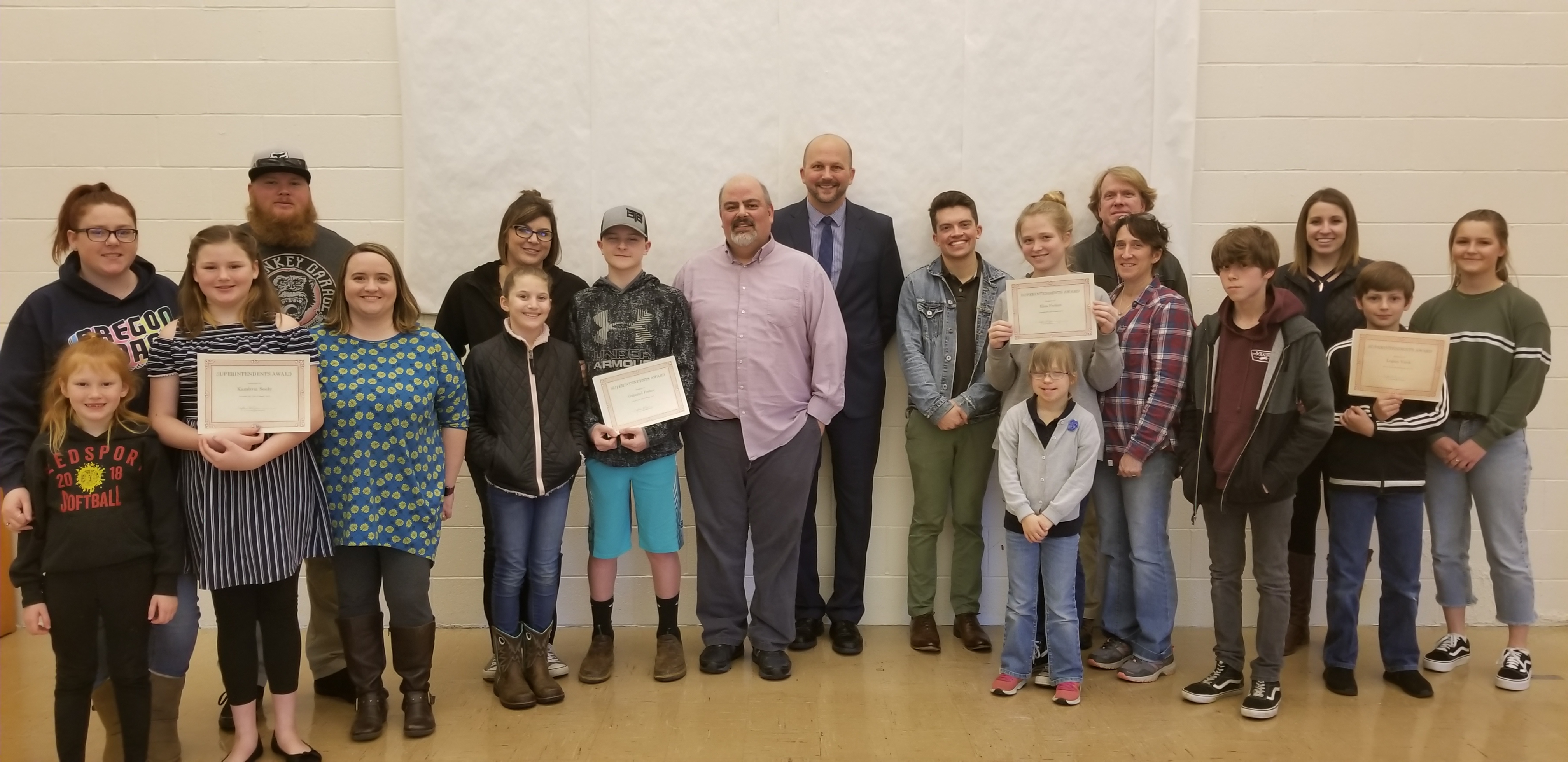 March Superintendent Award Recipients
Kambria Seely and Family with Teacher Whitney Isley
Gaberiel Foster and Family with Teacher Tony Fortier
Superintendent Jon Zwemke, Teacher Joshua Peck
Elsa Frakes and Family, Teacher Deanne Frazier, Logun Vitek and family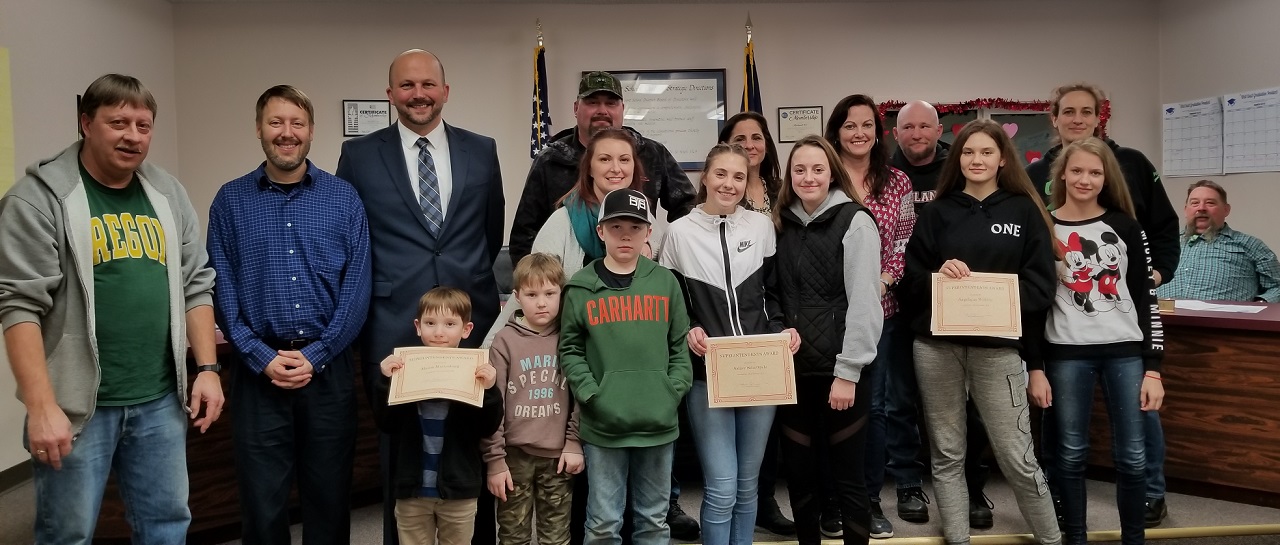 February Superintendent Award Recipients
Left to right: Muilenburg family, Teacher Mr. Parsons, Mason Muilenburg, Superintendent Jon Zwemke, Schuttpelz Family, Ashley Schuttpelz, Peggy Hall, Teacher Carol Colton, Angel Wilkins, Wilkins Family and Director Carey Jones.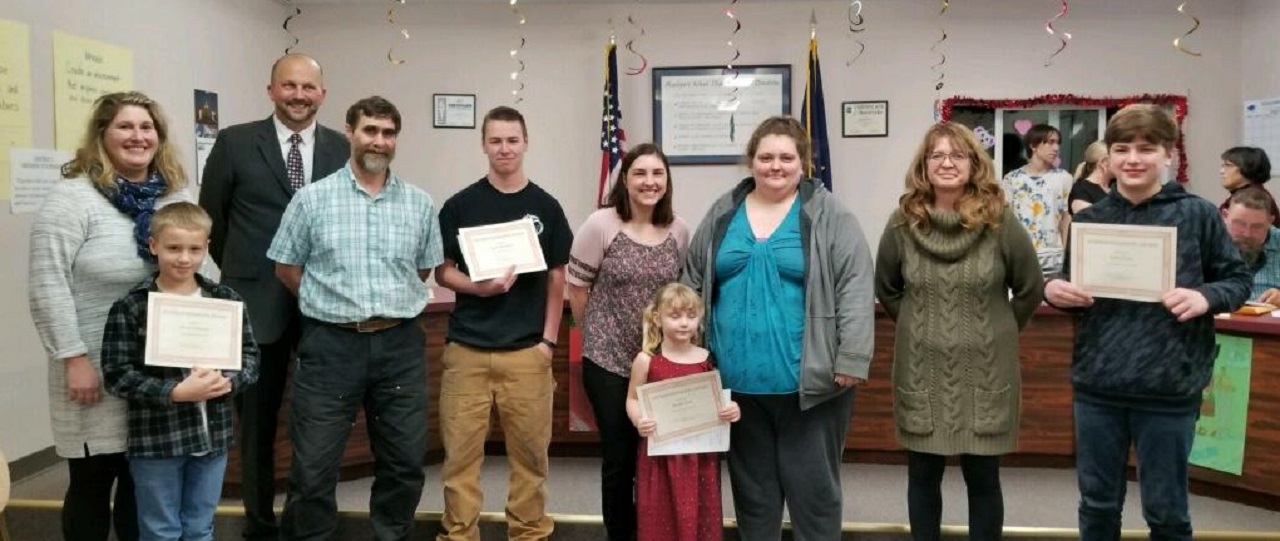 January Superintendent Award Recipients
Lars Kruzick, letter read by Mr. Marchione. Brelle Carl, letter read by Mrs. Dean. Devin Johnson, letter read by Mrs. Wright and Luke Lion, letter read by Mrs. Hixenbaugh.
The Reedsport School District has met compliance for all of the Division 22 Standards for the 2017-2018 school year.
read more
Link to the school district's ODE report card can be found HERE.
read more