Reedsport Community Charter School

  IMMUNIZATION REMINDER
Just a friendly reminder to get your student caught up on their vaccinations, 7th graders need a Tdap vaccination. Exclusion day will soon be upon us. Call and schedule an appointment with your students PCP or Health Department to get their immunizations up-to-date.
Coos County Health Department: 541-751-2400
North Bend Medical Clinic: 541-267-5151 ext.1315
Lower Umpqua Hospital Walk-In Clinic: 541-271-2171
Dunes Family Health Care: 541-271-2163
Bay Clinic: 541-269-0333 ext. 400
If they have already had their vaccinations or once they receive them, please bring an updated copy of their record to the school. Thank you!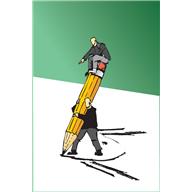 Tutoring available every day and Fridays
Tutoring help is offered every school day after school until 4:30 in Room 8 for every student who needs additional help. Students are also encouraged to make appointments with individual teachers for in-depth tutoring before and after school or during the lunch hour. On Fridays, tutoring is available from 9:00 to noon in Room 5.

2018-2019 Bell Schedule
To access the 2018-2019 bell schedule, please click

HERE

2018-2019 School Supply List
Please click HERE for a link to our school supply list